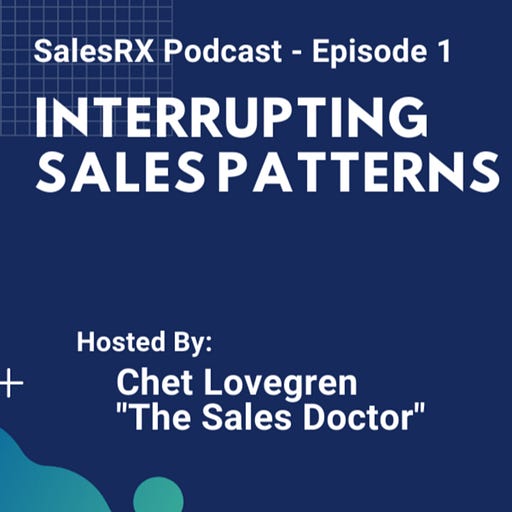 Aug 24, 2020 • 8M
Episode 1 - Interrupting Sales Patterns
The Sales RX podcast is designed to provide revenue leaders with valuable insight on sales development, prospect conversion, &amp; client engagement. Hosted by your Sales Doctor - Chet Lovegren Support this podcast: <a href="https://anchor.fm/salesrx/support" rel="payment">https://anchor.fm/salesrx/support</a>
The only way to be successful in cold calling today is by interrupting sales patterns.
Most reps follow a traditional process, mainly because they have never been shown otherwise.
With the ability to stand out, you earn the right to 5 minutes of your prospect's time.
Take a listen to hear how we interrupt sales patterns to help push to the next step!
--- This episode is sponsored by · Anchor: The easiest way to make a podcast. https://anchor.fm/app Support this podcast: https://anchor.fm/salesrx/support