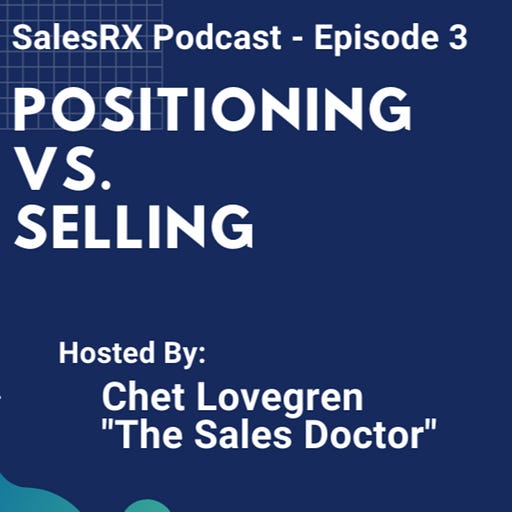 Sep 14, 2020 • 7M
Episode 3 - Positioning vs Selling
The Sales RX podcast is designed to provide revenue leaders with valuable insight on sales development, prospect conversion, &amp; client engagement. Hosted by your Sales Doctor - Chet Lovegren Support this podcast: <a href="https://anchor.fm/salesrx/support" rel="payment">https://anchor.fm/salesrx/support</a>
Are you wasting all of your valuable time Selling instead of Position you, your company, your product, and your timing.
This is better known as the Why me, Why us, Why now proposition.
Let's look at how we can focus on positioning to alleviate that traditional perception of the need to "sell".
--- This episode is sponsored by · Anchor: The easiest way to make a podcast. https://anchor.fm/app Support this podcast: https://anchor.fm/salesrx/support